Tony Bellew and his team say they won't wait for David Haye following talks of a rematch between both rivals.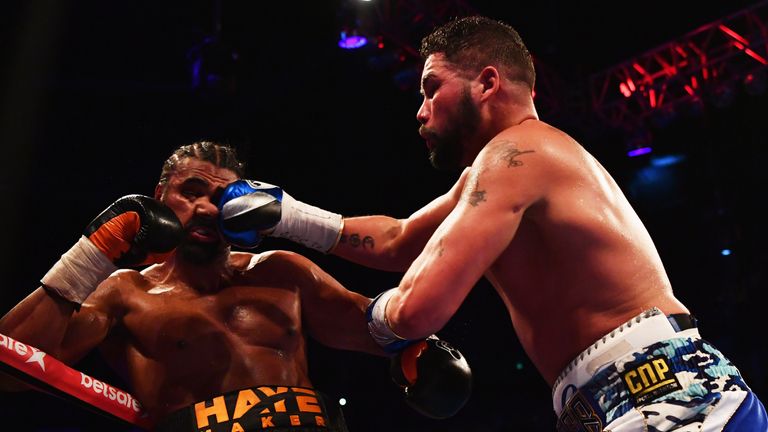 Bellew's trainer Dave Coldwell said his fighter would go on to seek fresh challenges if Haye's Achilles injury will stall the highly anticipated rematch.
Haye's fans want to see the pair go head to head again but the fighter himself cannot promise a certain date. There are options in Joseph Parker and Deontay Wilder who are making the waves.
Coldwell said if Bellew want to make the fight happen in say October, Haye might not be able to due to his "bad injury." He said he was happy that he was walking again but that the uncertainty puts them off. He says Haye himself does not know when he would be able to fight again as he has not started boxing training.
Coldwell said he meant real boxing training, not "lifting weights or doing a leg press." He wants to see Haye do "dynamic boxing, taking quick steps to his left or right, and pushing off his back foot."
Ahead of the last encounter, Coldwell has said Haye does not know if his body can do the work and that now Haye also doesn't know if his body can withstand the rigours of training. He said Bellew could not wait that out as he is set for retirement in 2018.
"He will decide. He wants the biggest challenge that pays him the most," Coldwell said.
Coldwell said likely opponents for that last fight could be Parker who he referred to as "not a giant height-wise" and "a little bit green." He said Wilder was "long and dynamic" but added that he was the weakest option technically.